Scope of article bounty program
Bounty articles should be prepared to describe the features of FOLM or review of FOLM. We don't accept about any mining subjects.
How can you apply our article bounty program ?
In order to join our article bounty program you need to send your article via email to FOLM TEAM ([email protected]). Our team will evaluate the article which you send and if it stays on the right level, it will be accepted to the list. We collect your articles for 1 month. We will give 5 FLM for each accepted article.
Who win the competition rewards ?
At the end of the contest (1 month), we will select 10 articles which Alexa ranking higher. From these 10 articles, we will randomly distribute the rewards by selecting 3 of them. We will select these lucky guys on our twitch channel (https://www.twitch.tv/folmcoin).
Competition Awards :
#1 200 FLM
#2 100 FLM
#3 50 FLM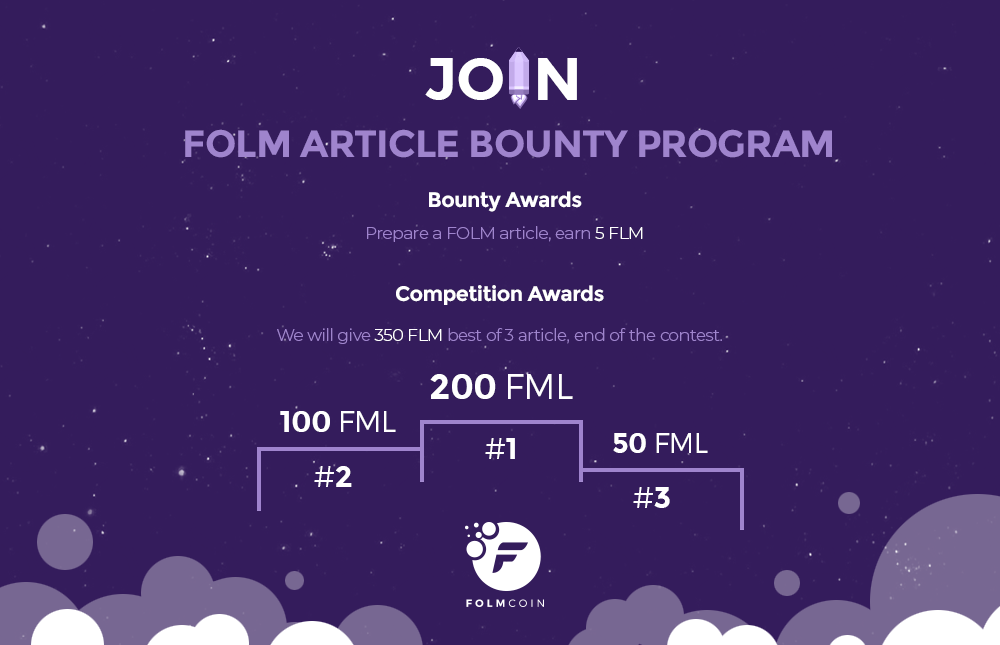 Discord: https://discord.gg/JAvTfEy
Bitcointalk https://bitcointalk.org/index.php?topic=2975625.0